Need Assistance? Utilities?
Food Assistance: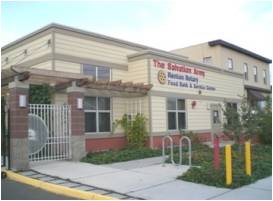 Photo ID is required for all services.
1. Identification (one of the items below)
Identification ID Card

Driver's License

Military Card

Passport
2. Proof of Address for all adults 18 and older(one of the items below)
Utility Bill (current such as water, gas, electric, or waste management)

Rental Agreement (if you just relocated to the area)
3. Proof of other household members 17 years and younger (one of the items below, provided proof must have names and birthdates)
Medical Cards (provide a print-out from DSHS of members in your household)

Tax Papers (current)

Welfare Papers (Current)

Social Security Cards
PROVIDING THE PAPERWORK WILL ALLOW YOU TO VISIT OUR FOODBANK EVERY 30 DAYS FROM YOUR LAST DATE OF SERVICE AND RECEIVE WEEKLY COMMODITIES/ BREAD.
Eviction Prevention

resource type: info

uploaded: March 26, 2012

The Salvation Army of Renton provides a very limited number of assistance for eviction prevention assistance, for those who have received a Three Day Pay or Vacate Notice. The Salvation Army of Renton does not pay towards move-in costs, current rent charges, or deposits.

Assistance is available for those who are at or below 125% of the Federal Poverty Guidelines, or suffering temporary financial crisis. For eviction prevention assistance, the Three Day Pay or Vacate Notice, current proof of household income, including noncash benefits such as food stamps and/or housing subsidizing is required, lease agreement, and photo ID for all adults is required at the time of the appointment.

In order to apply for assistance you must have a have an appointment. Walk-ins are not accepted. In order to schedule an appointment you must call (425) 255-5969 extension 14, for a phone intake screening. For a phone intake screening you will need to leave a message stating your name, phone number, and the type of assistance you are inquiring about. Please leave only one message per household. Your call will be returned at our earliest convenience.

Utility Assistance

resource type: info

uploaded: March 26, 2012

The Salvation Army of Renton is able to provide assistance for Puget Sound Energy, water companies servicing Renton or Skyway Water. At this time we are not able to provide assistance for Seattle City Light or Seattle Utilities. The Salvation Army of Renton is only able to provide assistance towards notices that are Urgent, Final, Past Due, Notice of Disconnect, or disconnected service.

Assistance is available for those who are at or below 125% of the Federal Poverty Guidelines, or suffering temporary financial crisis. The notice and current proof of household income, including noncash benefits such as food stamps and/or housing subsidizing is required at the time of your appointment. At the time of your appointment you must supply all required documents. Faxes will not be accepted, nor does calling into the utility company fulfill this requirement, as it is the paper documentation that is required.

In order to apply for assistance you must have an appointment. Walk-ins are not accepted. In order to schedule an appointment you must call (425) 255-5969 extension 13, for a phone intake screening. For a phone intake screening you will need to leave a message stating your name, phone number and the type of assistance you are inquiring about. Please leave only one message per household. Your call will be returned at our earliest convenience.

Please remember that a scheduled appointment is not a guarantee of assistance, but rather the next step in the process. If you qualify for assistance, the Salvation Army of Renton will only be able to make a partial payment towards your balance and you are responsible for the remainder of any additional balances owing