Rotacare Free Medical Clinic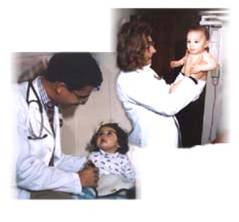 RotaCare is a nonprofit corporation formed for the purpose of providing free medical care to people who have the most need and the least access to medical services.

It is a coalition of over 1,500 Rotarians, physicians, nurses, pharmacists, social workers, interpreters and other volunteers who provide free medical care to the medically underserved in a collaborative effort with hospitals, clinics, community and social service organizations and service groups. They serve about 22 patients every Saturday. They are open Saturdays from 9AM - 11AM.
Located at Food Bank
206 S Tobin Street
Renton, WA 98057